Solutions and Capabilities
Innovation & Whiteboard Events
Struggling with a technical challenge? Need an innovation boost? DISHER hosts ideation and brainstorming events with proven processes. We work with large OEMs to small non-profits to help them ideate on their toughest problems.
Get Your Creative Juices Flowing
Create & vet new ideas to solve difficult problems
Feel stuck on a problem? Need to unify in a direction or develop a fresh strategy?
Our Innovation Workshops and Whiteboard Events are customized and collaborative ideation sessions led by certified facilitators to solve unique challenges. Based on the need, a workshop or event can range from an hour, a day, to a week long.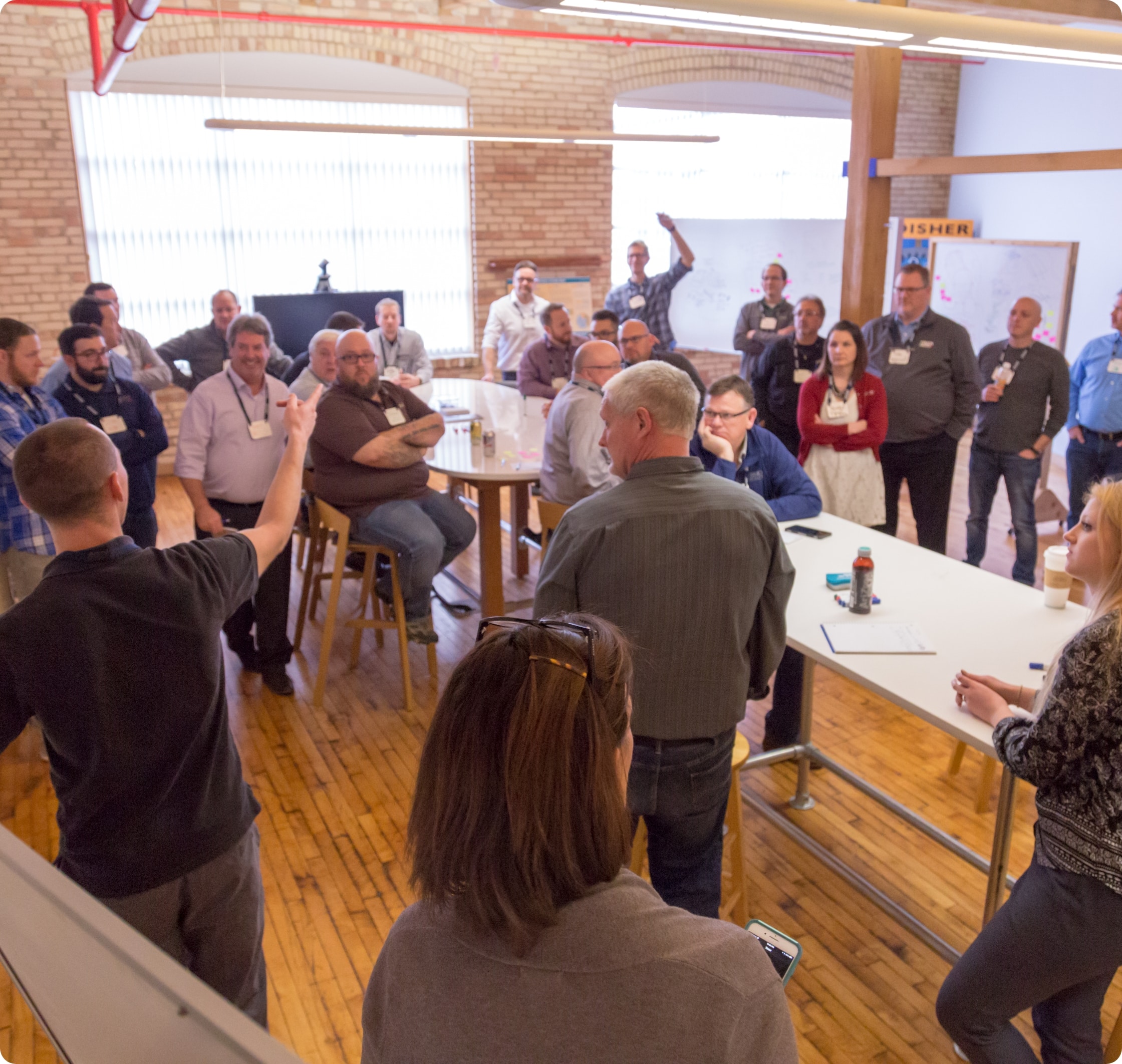 Our boosters and boundaries optimize ideation in a collaborative way.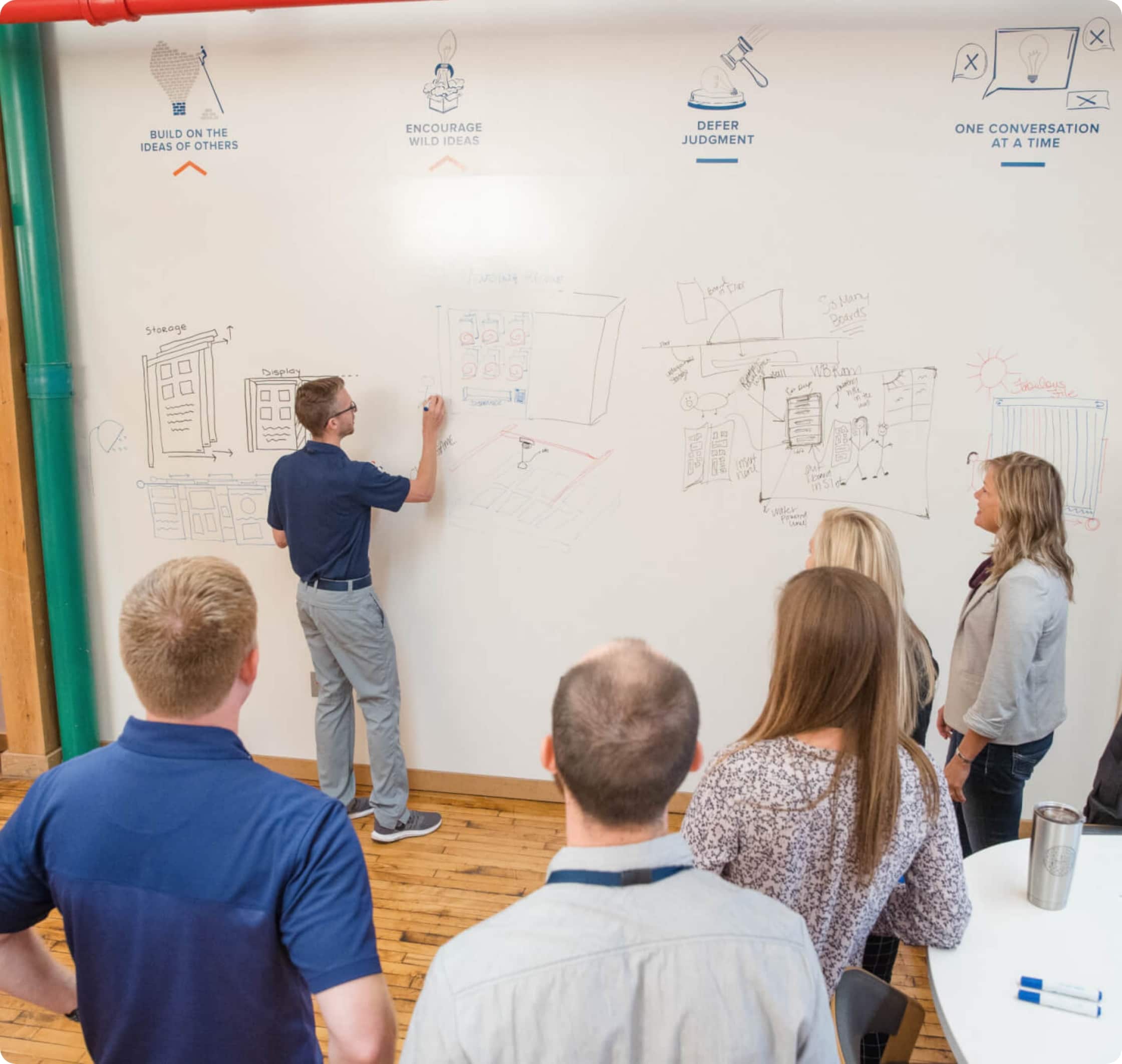 Floor to ceiling whiteboards
A unique space has been dedicated entirely to our whiteboard and innovation events at our office, but we are equipped to bring all of our events and workshops onsite at your location as well.
Jump-start innovation with a DISHER workshop